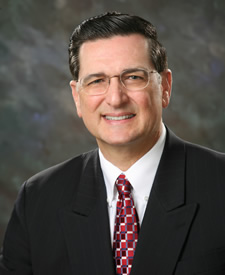 Pastor Ed Wade was born and raised in the Boonsboro area. He completed both college and graduate school majoring in Geology.
In 1979, he responded to a simple invitation to attend Rosehill Baptist Church while employed by Ashland Oil Inc. in Ashland, Kentucky. After hearing the gospel preached in the church, he received Christ as His Savior. God's call on his life for service came in 1980.
Pastor Wade earned a Master of Divinity degree from Tennessee Temple Seminary of Chattanooga, Tennessee in 1985.
Following God's leading, he and his family returned to Boonsboro to begin Victory Baptist Church in 1985.
Pastor Wade is married to his "high school sweatheart" Sharon Renner Wade. The Wades have two adult children.